MCI is the abbreviation code for Kansas City International Airport. According to Abbreviation Finder, MCI can also mean: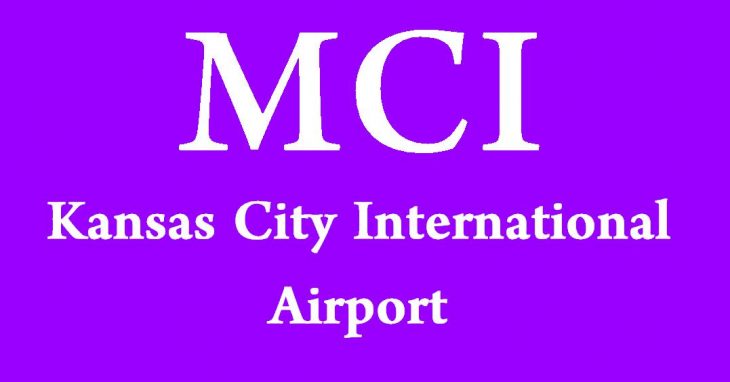 Kansas City International Airport, MO (MCI)
The Kansas City International Airport after the airport St. Louis, the second largest commercial airport in the US state of Missouri. In terms of area, it is even one of the largest in the entire USA.
URL: Kansas City International Airport, MO (MCI)
Time zone: GMT -6
Service phone: +1 816 243-5237 / +1 816 243-3000
Address: Kansas City International Airport, 601 Brasilia Avenue, Kansas City, MO 64153, USA
Operator: City of Kansas City
Parking spaces: yes, subject to a charge; Short-term and long-term parking spaces as well as parking garages.
Nearby cities: Kansas City (22 km), North Kansas City (23 km), Kansas City (25 km), Independence (35 km), Overland Park (35 km), East Independence (38 km), Olathe (47 km), Topeka (88 km)
Transport connections: The airport is located approx. 30 kilometers northwest of downtown, on Interstate # 29/435 at Exit 13.
Train connections: The "Missouri River Runner" (Kansas City – St.Louis) and the "Southwest Chief" (Chicago – Los Angeles) regularly stop at Union Station in downtown Kansas City.
Flight distribution on the days of the week: Monday (14.99%), Tuesday (14.09%), Wednesday (14.68%), Thursday (15.07%), Friday (15.50%), Saturday (10.61%), Sunday (15.07%)
Other spellings: Kansas City-MO-Int'l, Канзас-Сити (Миссури), Канзас-Сіті (Міссурі), Канзас-Сіці (Місуры), קנזס ס テ ィー ン ン シ テ ィ (カ ン ン)堪薩斯 城 (密蘇里 州), كانزاس سيتي ، ميزوري, کانزاس‌سیتی, კანზას-სიტი, Կանզաս Սիթի, Միսուրի, कैनसस सिटी, แคนซัส ซิ ตี, 캔자스 시티 (미주리 주)
Most popular destinations from Kansas City International Airport, MO (flights per week)
Denver International Airport, CO (119, 6.52%)
Atlanta International Airport (102, 5.59%)
Chicago Midway International Airport, IL (75, 4.11%)
Phoenix – Sky Harbor International Airport (68, 3.72%)
Houston – Hobby Airport, TX (67, 3.67%)
New York – La Guardia Airport, NY (67, 3.67%)
Dallas – Fort Worth International Airport, TX (60, 3.29%)
Minneapolis – St. Paul International Airport, MN (59, 3.23%)
Las Vegas – McCarran International Airport, NV (57, 3.12%)
Seattle – Tacoma International Airport, WA (54, 2.96%)
Other (60.12%)
Top airlines (share of take-offs / landings)
Southwest Airlines (2191, 38.12%)
American Airlines (236, 4.11%)
Virgin Atlantic Airways (222, 3.86%)
Westjet (204, 3.55%)
Delta Air Lines (201, 3.50%)
KLM (190, 3.31%)
Alaska Airlines (179, 3.11%)
Air France (169, 2.94%)
United Airlines (159, 2.77%)
Air New Zealand (131, 2.28%)
Other (32.45%)
Location
The airport, which was only built after the great flood of 1951 and opened in 1956, is located approx. 30 kilometers northwest of downtown Kansas City. The best way to get there is via Interstate Highway # 29/435 or US Highway # 71 at exit 13.
Bus route # 129 runs regularly between Terminal C and the Transit Center in downtown between 6:00 am and 6:00 pm of the KCATA, you can find out the current departure times directly on site. Furthermore, various private shuttles run from the airport to nearby communities, such as Saint Joseph in Missouri or Topeka or Lawrence in Kansas.