SCC is the abbreviation code for Prudhoe Airport. According to Abbreviation Finder, SCC can also mean: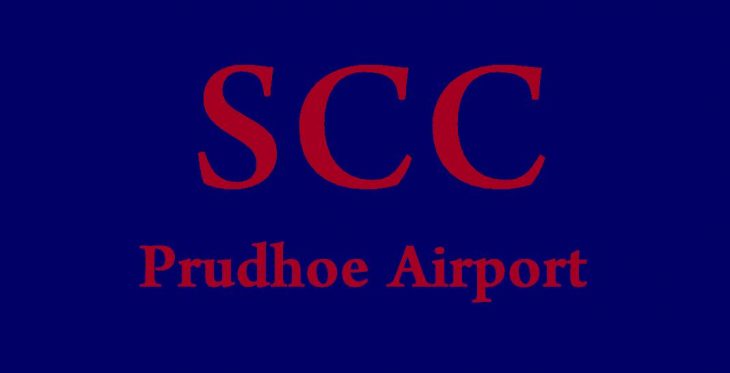 Prudhoe Bay / Deadhorse Airport, AK (SCC)
The Prudhoe Airport, better known under the name Deadhorse Airport is the main air transport hub at the Prudhoe Bay, Alaska. The bay is home to what is currently the largest oil deposit in the United States.
URL: Prudhoe Bay / Deadhorse, AK (SCC)
Time zone: GMT -9
Service phone: +1 907 659-2553
Address: Deadhorse Airport, 1 Airport Way, Prudhoe Bay, AK 99734, USA
Operator: State of Alaska DOT & PF – Northern Region
Parking: Yes, there is a parking space.
Accessibility: The airport is located just off Dalton Highway # 11.
Flight distribution on the days of the week: Monday (19.04%), Tuesday (13.17%), Wednesday (18.31%), Thursday (14.14%), Friday (16.71%), Saturday (8.59%), Sunday (10.04%)
other spellings: Prudhoe Bay-AK, Deadhorse / Prudhoe Bay, Прадхоу-Бей-Дед, шт. Аляска (США), Дедхорс (Аляска)
Most popular destinations from Prudhoe Bay / Deadhorse, AK (flights per week)
Barrow (28, 32.94%)
Anchorage (26, 30.59%)
Fairbanks, AK (12, 14.12%)
Nuiqsut (12, 14.12%)
Other (8.24%)
Location
The airport is located directly in Deadhorse..