PK is the abbreviation for Pakistan, the 33rd largest country in the world. Officially the Islamic Republic of Pakistan, Pakistan is a country located in South Asia, bordering 4 countries – Afghanistan, China, India, and Iran. Islamabad is the capital city of Pakistan. Major cities include Karachi (population: 11,624,208), Lahore (population: 6,310,877), Faisalabad (population: 2,506,584), Rawalpindi (population: 1,743,090), Multan (population: 1,437,219), Hyderābād (population: 1,386,319), Gujranwala (population: 1,384,460), Peshawar (population: 1,218,762), Rahim Yar Khan (population: 788,904), and Quetta (population: 733,664).
Country Profile
Capital: Islamabad
Language: English, Urdu
Area: 881,913 km2
Population: 212,742,620
Currency: Pakistani rupee (₨) (PKR)
Time zone: UTC+5
Calling code: 92
ISO 2-Letter Abbreviation: PK
UN 3-Letter Abbreviation: PAK
Internet TLD: .pk
State Government Website: http://pakistan.gov.pk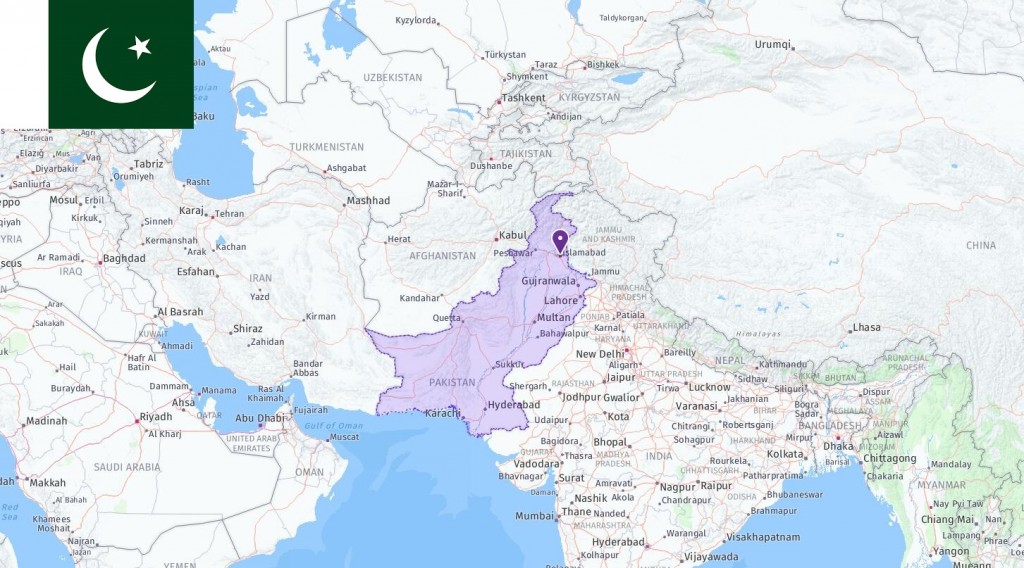 List of Pakistan Acronyms
The most commonly used abbreviations about Pakistan are PK which stands for Pakistan and PKR which means Pakistani rupee (Pakistan currency). In the following table, you can see all acronyms related to Pakistan, including abbreviations for airport, city, school, port, government, and etc.