QHO is the abbreviation code for Houston Airport. According to Abbreviation Finder, QHO can also mean: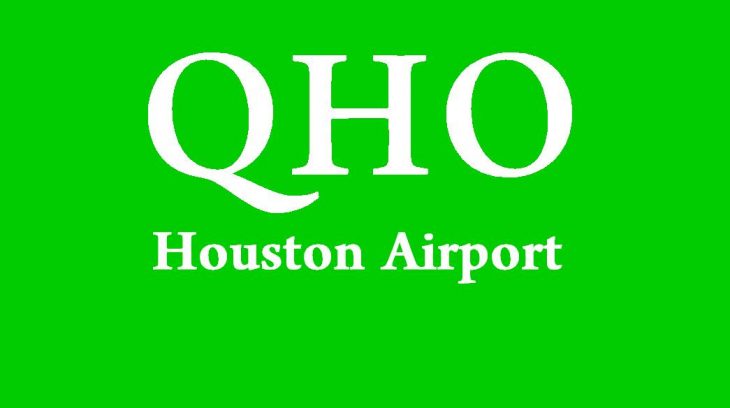 Houston Airport, all airports (IAH, HOU) (QHO)
QHO is the Metropolitan Area Code for the Texas city of Houston. The individual airports are George Bush International Airport (IAH) and Houston Hobby Airport (HOU).
URL: Houston, all airports (IAH, HOU) (QHO)
Time zone: GMT -6
Service phone: 1-281-230-3100
Address: 2800 North Terminal Road Houston, Texas 77032, USA
Operator: Houston Airport System
Nearby cities: Houston (1 km), Pasadena (17 km)
Flight distribution by weekday: Monday (0.00%), Tuesday (0.00%), Wednesday (0.00%), Thursday (0.00%), Friday (0.00%), Saturday (0.00%), Sunday (0.00%)
other spellings: Hyuston, Hiustonas, Hjūstona, Hjuston, Г'юстан, Х'юстон, Хьюстон, Хјустон, Х'юстан, Хюстън, Χιούστ,, హ్యూస్టన్, ഹ്യൂസ്റ്റൺ, হিউস্টন, ฮิ ว สตัน, ヒ ュ ー ス ト ン, 휴스턴, 休斯敦
Location
The Houston Airport – George Bush International is located about 40 kilometers north of the city center, in the small town of Aldine. The transport links by car are excellent, e.g. via the US Highway 59 / Interstate 69 or the Interstate 45. At the airport, bus route # 102 of the Metropolitan Transit of Harris County also stops near Terminal C. This also goes to the Transit Center in downtown, from there you can also take other bus routes to the Amtrak station just 2 kilometers to the north. The arrival and departure to / from the airport is of course also possible with taxis, a rental car or various shuttle service companies.
The Houston – William Pettus Hobby Airport, the city's older airport is about ten miles southeast of downtown and is also very easy to get to by car via the signposted Interstate-45. In addition to the other arrival and departure options with taxis, rental cars and various shuttle services, there is also a transfer to downtown with bus route # 50.
A direct public transfer between the two airports, which are approximately 50 kilometers apart, is currently not available. From Houston International Airport bus route # 102 runs regularly to the Transit Center, the journey time is approx. 50 minutes, from there bus route # 50 runs regularly to Houston Hobby Airport, the journey time is approx. 30 minutes. You can find out all current departure times either directly on site or on the Internet via the METRO Houston website.