TPA is the abbreviation code for Tampa International Airport. According to Abbreviation Finder, TPA can also mean: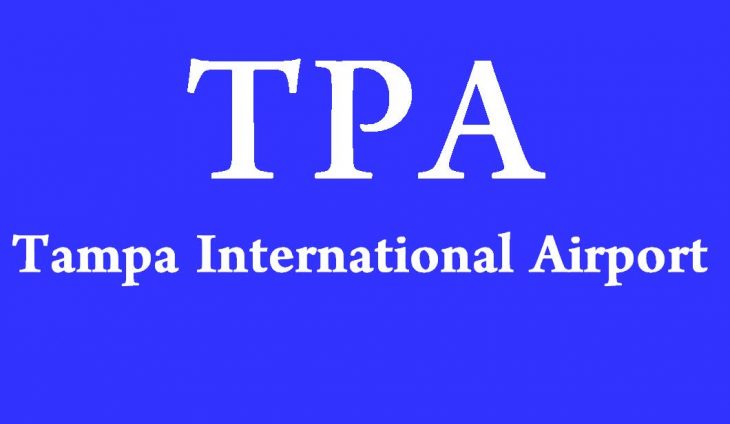 Tampa International Airport, FL (TPA)
The Tampa International Airport is one of the largest and most important civilian use airports in the US state of Florida.
URL: Tampa International Airport, FL (TPA)
Time zone: GMT -5
Service phone: +1 813 870-8700
Address: Tampa International Airport, 4100 George J. Bean Parkway, PO Box 22287, Tampa, FL 33622, USA
Operator: Hillsborough County Aviation Authority
Parking spaces: yes, subject to a charge; More than 20,000 short-term and long-term parking spaces and parking garages
Nearby cities: Tampa (8 km), Clearwater (26 km), Saint Petersburg (27 km)
Transport links: The airport is located near Interstate # 275 (Florida State Road # 93) at Exit 39, about 13 kilometers northwest of downtown Tampa.
Train connections: Tampa is connected to the Amtrak rail network with the "Silver Star" (New York – Miami). Bus route # 30 runs regularly from the Transit Center to the airport about 700 meters northwest of the Amtrak station.
Flight distribution on the days of the week: Monday (14.42%), Tuesday (13.73%), Wednesday (14.28%), Thursday (14.76%), Friday (14.85%), Saturday (12.83%), Sunday (15.13%)
other spellings: Tampa Int'l-FL, Тампа, Тампа, تامبا ، فلوريدا, タ ン パ, 坦帕 (佛罗里达 州), טמפה, 탬파, แท ม ปา, تمپا ، ف لوریدا, ताम्पा, տամպա (Ֆլորիդա)
Most popular destinations from Tampa International Airport, FL (flights per week)
Atlanta International Airport (178, 7.02%)
Baltimore – Washington International Thurgood Marshall Airport, MD (126, 4.97%)
Denver International Airport, CO (95, 3.74%)
Chicago Midway International Airport, IL (83, 3.27%)
Phoenix – Sky Harbor International Airport (79, 3.11%)
New York – Newark Liberty International Airport, NJ (70, 2.76%)
Philadelphia International Airport, PA (68, 2.68%)
Charlotte Douglas International Airport, NC (65, 2.56%)
Dallas – Fort Worth International Airport, TX (64, 2.52%)
Nashville International Airport, TN (63, 2.48%)
Other (64.89%)
Top airlines (share of take-offs / landings)
Southwest Airlines (2401, 27.67%)
United Airlines (420, 4.84%)
American Airlines (325, 3.75%)
Delta Air Lines (252, 2.90%)
Virgin Atlantic Airways (241, 2.78%)
Spirit Airlines (240, 2.77%)
JetBlue Airways (239, 2.75%)
Air France (201, 2.32%)
KLM (181, 2.09%)
Air New Zealand (165, 1.90%)
Other (46.23%)
Location
The airport, which opened in 1928, is located about 13 kilometers northwest of downtown Tampa, on the east bank of Tampa Bay. The best way to get there is Interstate # 275 / Florida State Road # 93, at Exit 39, via State Route # 60 or via Florida 589 Toll Road.
Hillborough Area Regional Transit (HART) bus route # 30 runs regularly between the airport and the Marion Transit Center (MTC) in Downtown Tampa, or the Northwest Transfer Center in Town 'n' Country. You can find out the current departure times on site. Otherwise, the arrival and onward journey is also possible with taxis, rental cars and limousines.